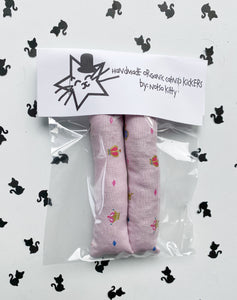 Catnip Cat Toy- Royal Print Kickers
Perfect for presents for your favorite felines and feline-lovers, these handmade catnip kickers are just the thing to get your kitty in a great mood. Made of fun print fabric and stuffed with organic catnip and polyfill, these will keep kitty entertained for hours. 

Each kicker is about 5.5"-6.5" long and they come in sets of two.